Make a masterpiece together
"Amazing!"
"Exactly what we were looking for"
"The completed product was more than we could have hoped for"
Take a break from your day-to-day work, and bring your people together with a creative project at Upside. Local, professional artists will guide you through the process. You'll go home with renewed camaraderie and a token of teamwork to adorn your workspace.
Events are engaging for all skill levels. Our projects involve woodworking, painting, and staining, although no one in your group needs any previous experience–learning is part of the fun.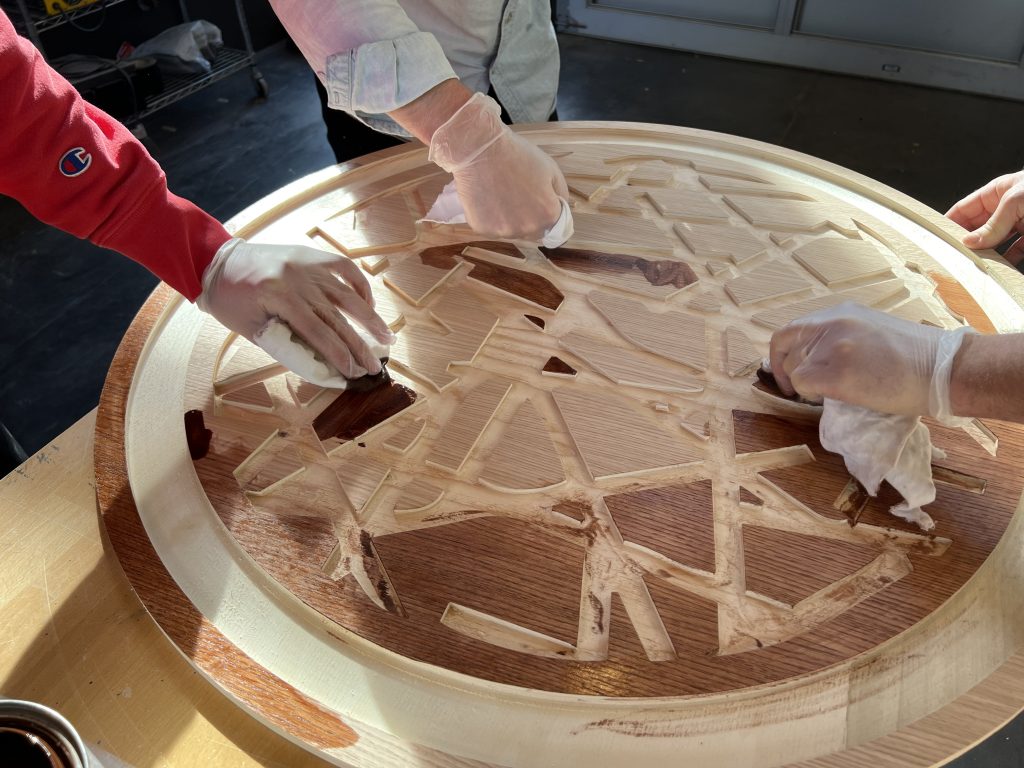 This sort of wooden team/company crest is our favorite project, although we love discussing new ideas. These can really add character to your workspace, and inevitably become part of the tour.
Seeing your work up on the wall gives your team a sense of accomplishment and belonging. To reinforce that, we include a plaque with the names of co-creators to hang near the plaque, so everyone receives credit for their contribution.
Here's an example from one of our first clients, whose mascot is the capybara: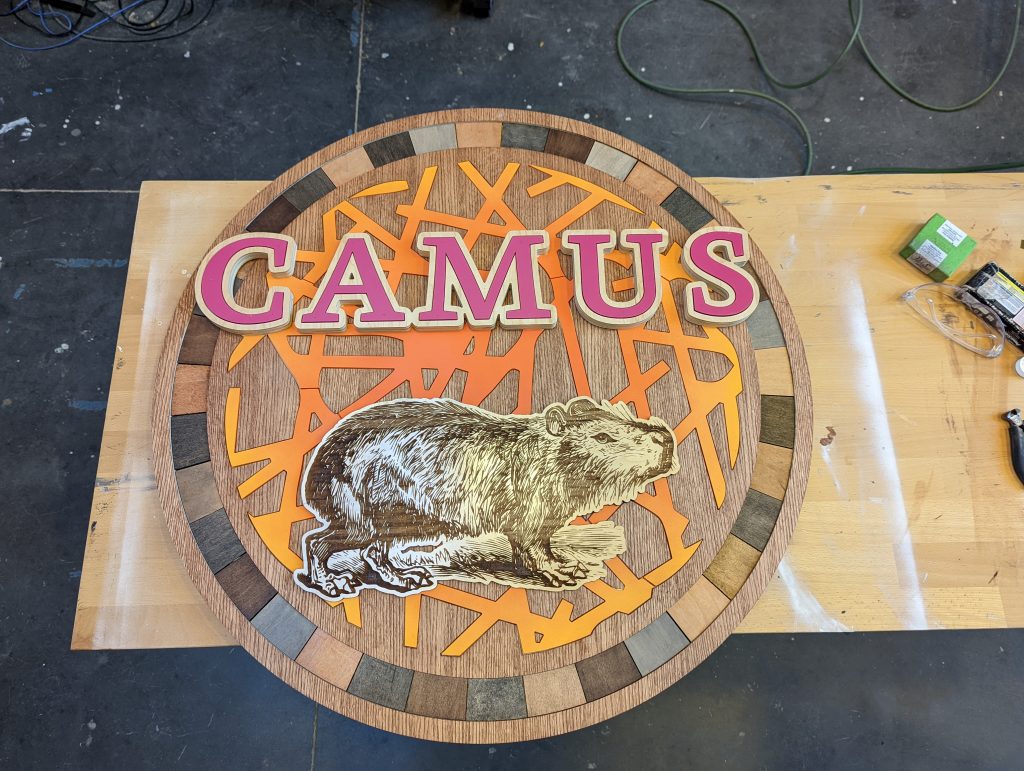 Parameters for our events:
Group sizes of 5 to 25 adults
Duration of 3 to 4 hours
Workspaces indoors and outdoors (weather permitting)
No skill required
Design service is included. Our artists will work with you to incorporate your logo, symbols, colors, mascot, or any other features you desire.
We pre-cut component pieces, to ensure your event is quiet enough for conversation–no ear protection required. Our CNC laser is quiet though, and safe to watch during your build. You can even make a time-lapse video!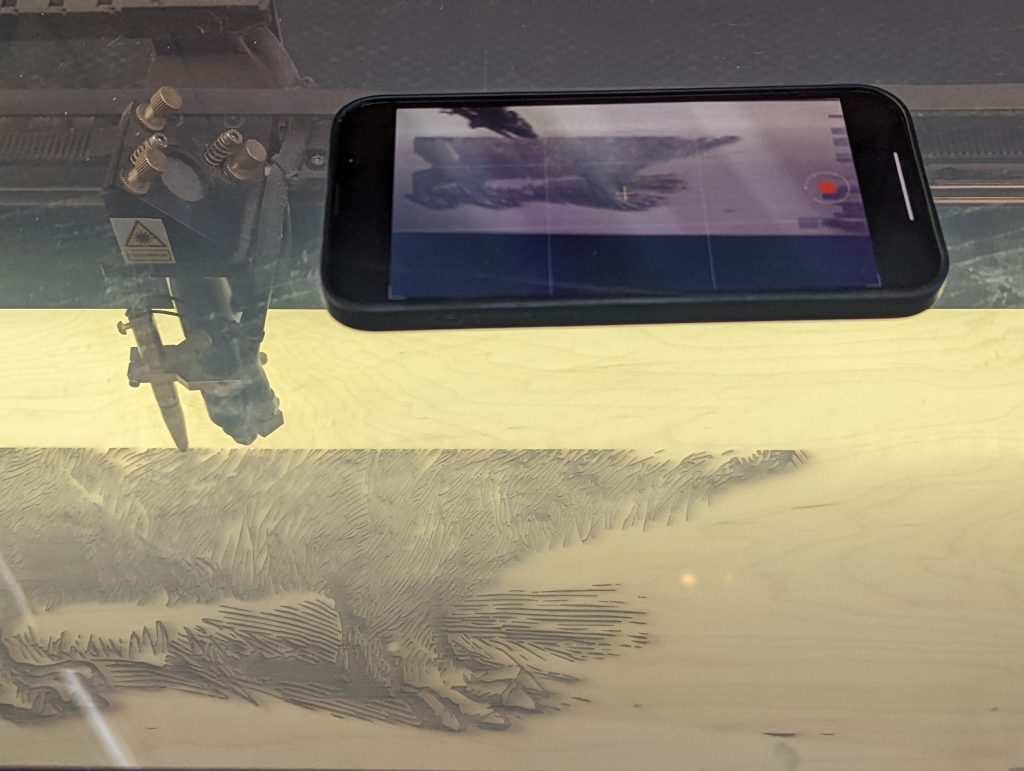 We also offer a variety of food platter options from our friends at Stable Cafe, including both omnivore and vegetarian packages. See full platter menu for many super tasty ways to keep your people fueled during their breaks.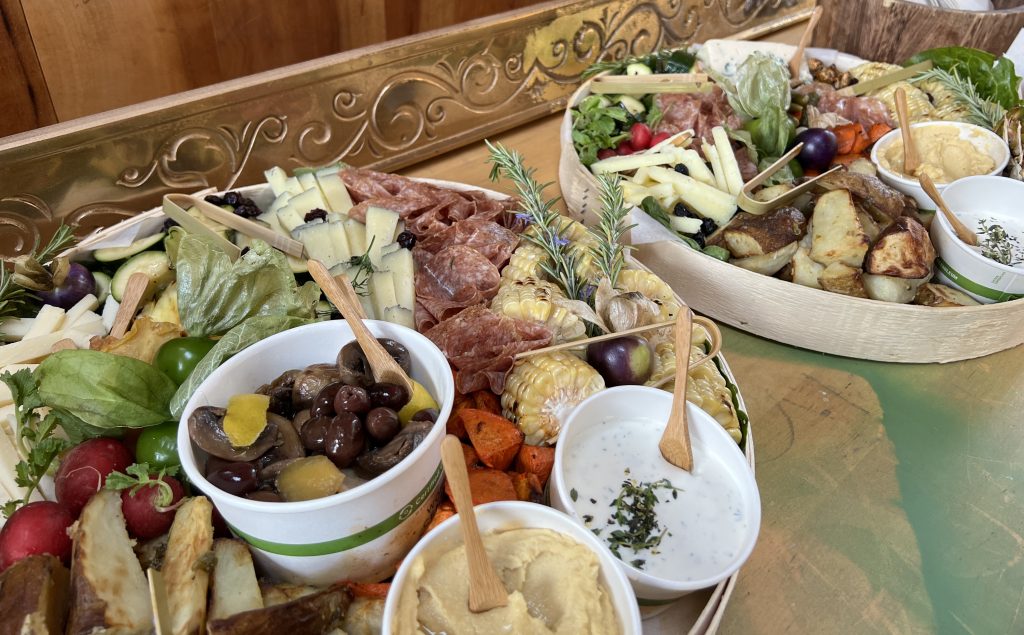 We offer competitive rates, and your dollars go to support local artists in San Francisco.
To discuss your project and receive a quote, just email manager@upside.art or click the button above. We look forward to hosting you 😁