Hire us to cut wood sheets up to 4'x8′ on our Laguna SmartShop M CNC router. Or we can carve in 3 dimensions up to 10″ high.
Send us your machine-ready files, or work with our artists and CNC experts to design your piece, so it comes out just perfect 💯
An example of the sort of work we can do: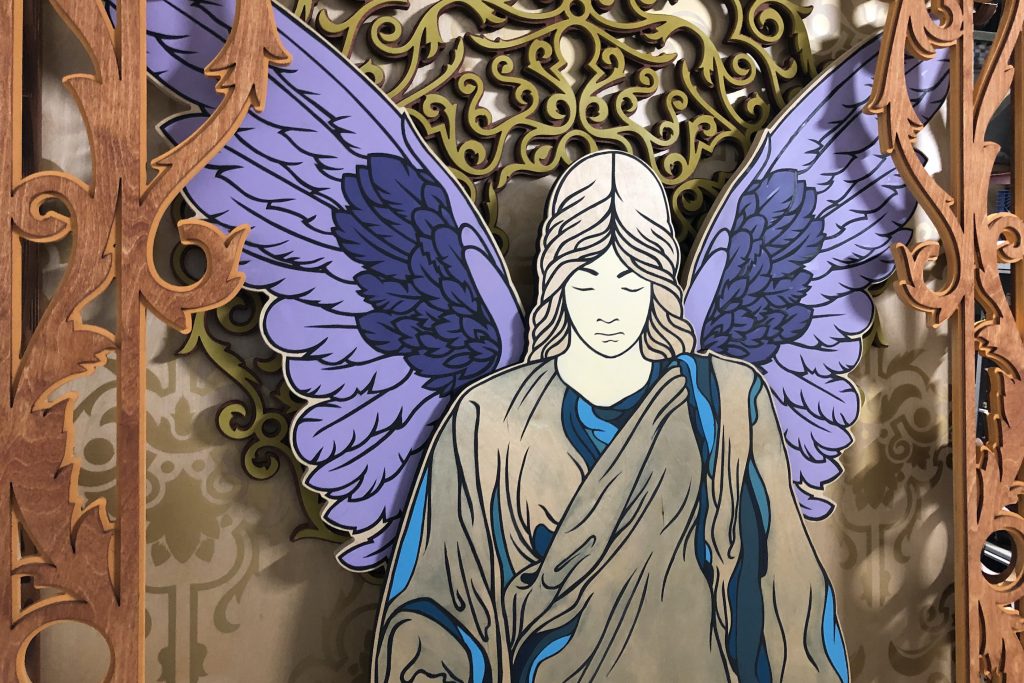 See more at Geary & Hyde, our in house design and manufacturing consultant.