We love using Computer Numerical Control (CNC) machines in our shop to make perfectly precise artwork, and we'd be happy to unleash our friendly robots on your project too. All of our services are completed in-house by working artists in San Francisco.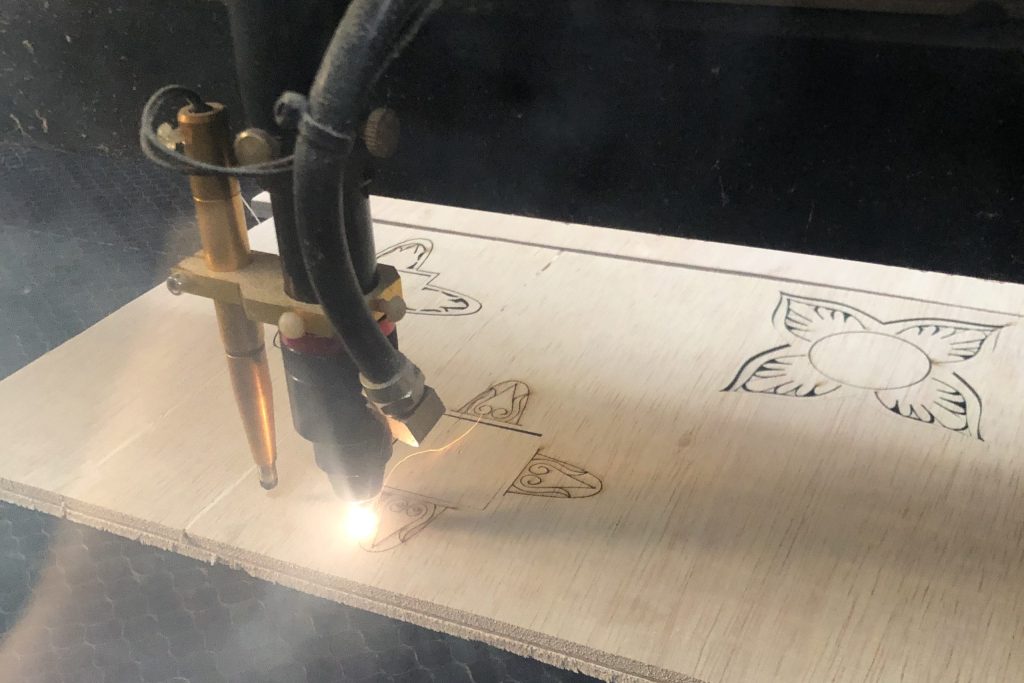 Laser
Ideal for ultra precision and intricacy. Our powerful Laguna Smartshop EX can cut or etch a variety of materials such as acrylic, MDF, plywood, fabric, leather, foam, glass and base metals. Our 36"x51" bed size allows us to create one of a kind pieces, prototypes and limited run production.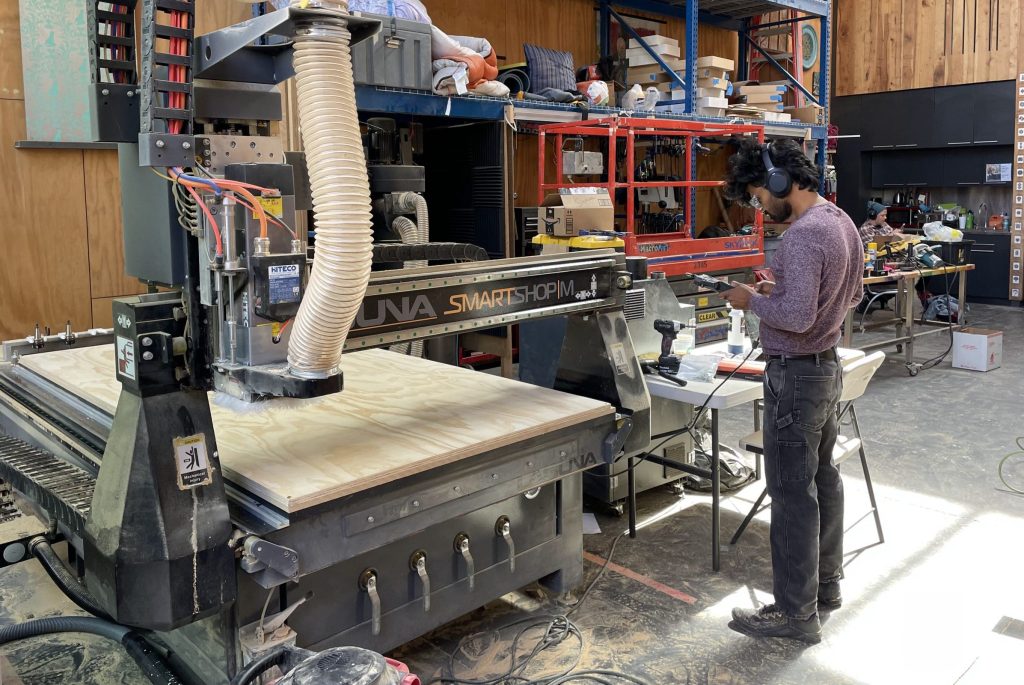 Router
Our powerful Laguna Smartshop M makes quick work of even the toughest jobs. A spacious 4'x8' bed makes the machine especially useful for large scale projects. Plywood, MDF, acrylic and hardwood are all great candidates for this process.
Pricing for pre-designed projects is based on machine run time, starting at $95 per hour. The complexity, detail, and material type and thickness all determine the cutting and engraving time. Contact us using the form below or email your files to services@upside.art for a free estimate.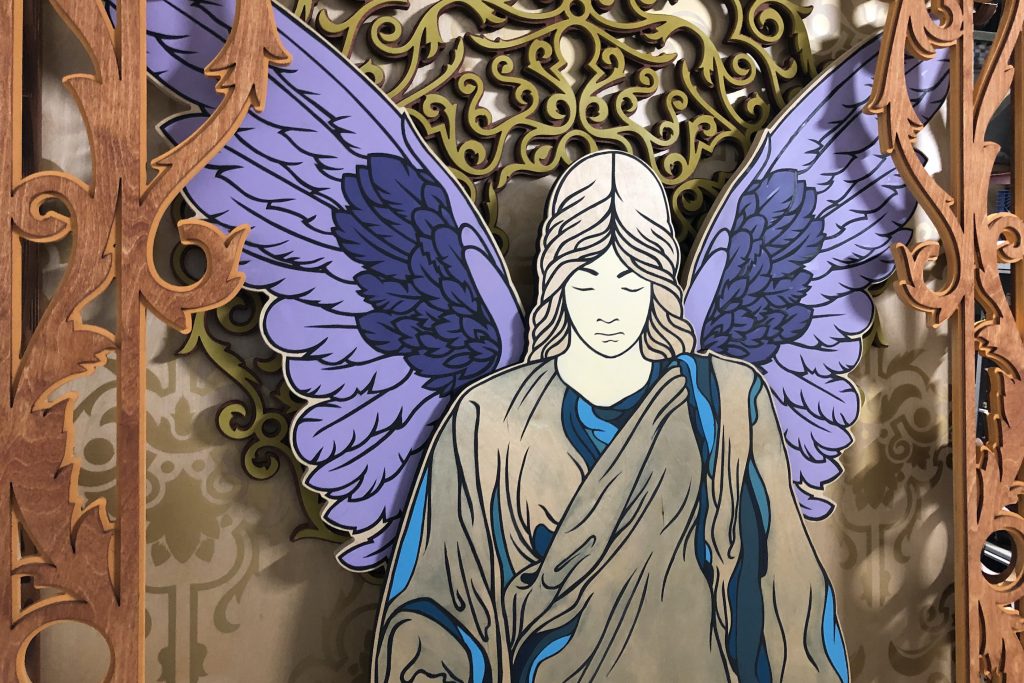 Design/Installation
Our in-house artists are here to help execute your vision. Whether you already have a full 3D render or just a sketch on a napkin our experienced artists can help bring your vision to life.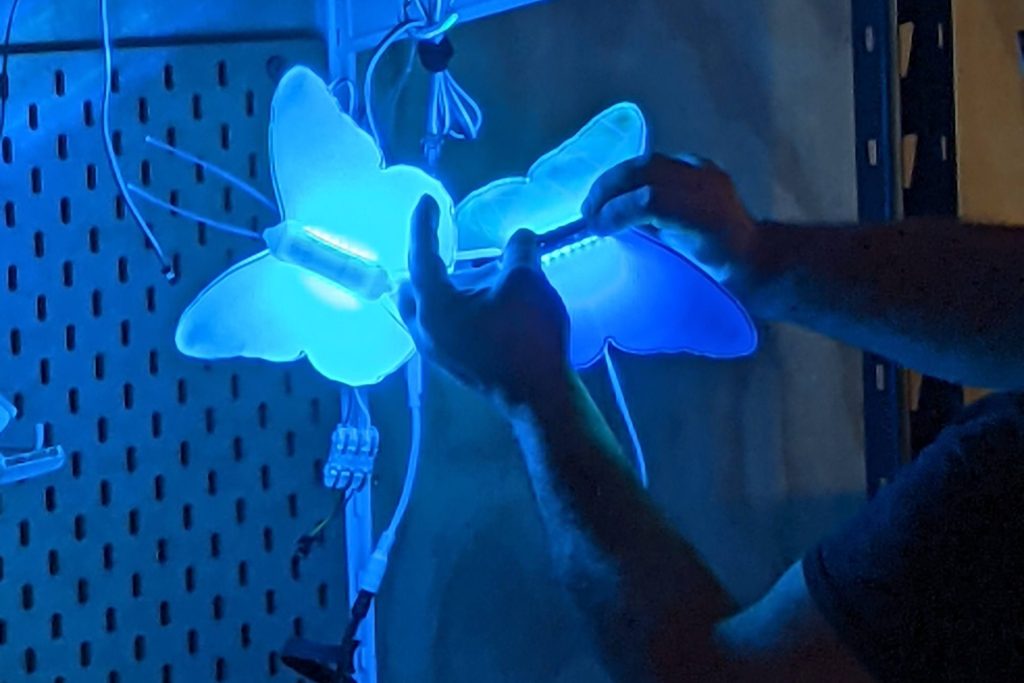 LED Lighting
Make your piece shine at night with integrated LEDs in any color, with dynamic patterns or interactivity via touch or sound. We can help make your project truly magical when the sun goes down.
Contact us using the form below for creative and logistical services, and we'll reply soon with a quote.
Let's Talk
Contact us to get the ball rolling on your project. You can email us at services@upside.art, or fill out this handy form: